On my unsleeved lines I knot a small bead on the end of the loop. It makes it easy to pull out the knot.

I like having a tab to pull as well, especially on 50#!
I have found that its easier to tie decent-sized loops at the ends, get everything equalized, and then larks head little loops onto that: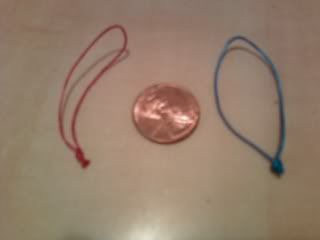 Then Larks head these onto your double overhand loops: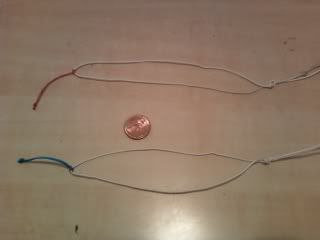 That way, you don't have to worry about getting the knot for the tab AND the loops equalized, just the loops, and the tabs don't have to be completely identical in length either.
Hope this helps