Wheres Ben
Started by
beach
,
Feb 07 2008 08:27 PM
Posted 23 June 2008 - 02:53 PM
Hop It Big Fella...
Get well soon mate
BRIAN...
---
Posted 13 August 2013 - 06:56 PM
Soon you will be here for WSIKF!! I miss you sooooooooooo much! See you Saturday!! And I get you for 11 whole days on the beach. I guess I have to share you with others, right? LOL!
The big brown truck delivered your box today!! Thank you so so very much! It is beautiful. Love you, T
---
Posted 13 August 2013 - 10:55 PM
Don't get TOO attached .... I will be back and then I'm going to borrow him so we can both fly the demo field again
---
Posted 14 August 2013 - 08:39 AM
Ben's up here Saturday?? You mean I can bug him for a whole week??? GREAT!!
wayne from portland
You have 2 choices - live on or die!! I ain't the dying type!!!  Also known as "portland flyer" on some forums!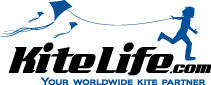 AKA member
---
---
0 user(s) are reading this topic
0 members, 0 guests, 0 anonymous users