Posted 24 September 2012 - 09:45 AM
Heino
My Kite HomePage
<b>

Time is of no importance...

<br style="font-size: 14px; ">

Only life is important...

</b>
---
Posted 24 September 2012 - 09:47 AM
Fly Revs long enough, and I'm sure that will happen to just about everyone!!
wayne from portland
You have 2 choices - live on or die!! I ain't the dying type!!!  Also known as "portland flyer" on some forums!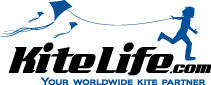 AKA member
---
Posted 24 September 2012 - 05:01 PM
When the force is with you lines are unnecessary. (except on the dark side)

Mark

"...it's a fair wind blowin' warm, out of the south over my shoulder, guess I'll set a course and go."
CSN&Y
---
---
0 user(s) are reading this topic
0 members, 0 guests, 0 anonymous users