Posted 29 June 2011 - 07:30 PM
Man's got a serious case of WIND THERAPY!!
wayne from portland
You have 2 choices - live on or die!! I ain't the dying type!!!  Also known as "portland flyer" on some forums!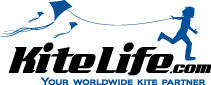 AKA member
---
Posted 17 August 2011 - 07:43 PM
Aloha
From JB
public/style_images/master/snapback.png
Kitelife, on 18 March 2009 - 10:20 PM, said:
1. Has Rev flying been therapeutic to you, with regard to existing injuries or health issues?
2. Have you found Rev flying provides you with beneficial calasthenics or exercise?
Yes to both
Long story shortened.... had evulsion fractures of 5 transverse processors from a fall just over 10 years ago.
Most of what I could do was no more then. Back spasms, and pain were only part of the story.
3 years ago I saw the iQuad at Berkeley kite festival, I was hooked. What I saw it was a kite that each "V" of the kite was a separate wing that could be controlled by the handles, loading or unloading the wing. Nice Just watching the flying of a dual line kite, the pilots movements of his control lines had me wincing then.
Flying revs has helped by me being outside more, having a direction, focus and more joy in my life and my wifes also too.
Build up endurance and tolerance.
Flying the Super Sonic ( my favoarite ) has been a challenge at times with more pull generated especially at high speed stunts and manuvering
Recently with winds over 30mph+, I snapped all four up my lines and ripped out the knots on my leaders stopping the SS too quickly. Was good fun though.
Recently my spasms have returned big time. Hopefully for a short time.
Keeping focused on flying has been a life saver and sanity keeper.
Flying or the thoughts and memories of flying can be enough to dull the pain and keep on.
Most of all flying has gotten me pushing myself even harder to get better and stronger so I can fly more
Just watch a kid flying or some one remembering their youth flying days and the joy, celebration and smile are very addicting.
Steve
---
Posted 22 August 2011 - 06:19 PM
Awesome Steve, great to hear it's been therapeutic.
---
---
0 user(s) are reading this topic
0 members, 0 guests, 0 anonymous users